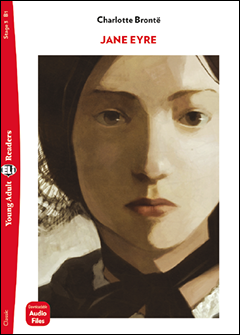 Jane Eyre
Stage 3 | Intermediate | 1000 headwords | B1 | PET | Classic
Authors
Charlotte Brontë. Retold by Liz Ferretti. Illustrated by Rodolfo Brocchini.
Jane Eyre was an immediate bestseller, and most critics liked it. One reviewer wrote: 'It is one of the most powerful domestic romances which have been published for many years.'  
In this Reader you will find: A short biography of Charlotte Brontë | Glossary | Comprehension activities | PET-style activities | Exit test  Tags Love | Society  
Jane Eyre is an orphan, and all alone in the world. But she is no ordinary young woman; despite her lonely and unhappy childhood, she is determined to succeed at a time when women had little freedom. When she meets the enigmatic Mr Rochester, however, her independent spirit is put to the test. Will Jane ever find the happiness she desires so much?
Access digital content directly from the paper book
With ELI LINK you will be able to access all audio and video content directly from a smartphone or tablet while you are using your paper textbook.
Extra Digital Resources - Student
Extra Digital Resources - Teacher
Register or log in to view additional digital contents for the teacher
Purchasing Info
Jane Eyre - Young Adult ELI Readers
ISBN: 9788853632371